Even Liam is cute. Sure, he's a cranky pre-teen most of the time but when you catch him unawares and he's just being himself I am reminded of that sweet little boy he used to be.
Nicholas is dramatic. When he's happy, he's really really happy. But when he's mad...
And Joshua is just about the cutest little thing with his dimples. He's growing so quickly that I can barely even stand it.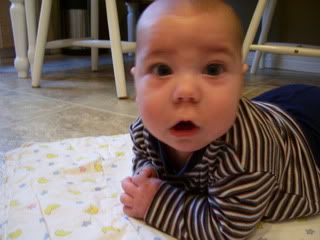 I'm the luckiest mom in the world and most days I know it! I may not be sure I'm doing things right most of the time but they're happy so I'm probably not far off the mark :)