I got this idea from the Dear Lizzy website (I'm blog challenged and don't know how to link) so I rushed out to buy some adhesive fabric paper and sat down with scrap paper and embellies and these were the result!
The first one is what I made for my sister Kathleen, and has photo's of her kids Khyler and Kinlee, and her nephew Jacob.
This one was what I made for my mom. It's got my 3 kiddo's in there.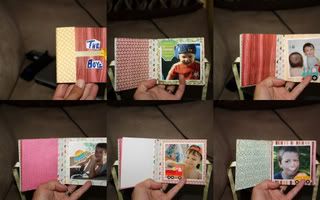 And the last one was what I made for Diane, my mother-in-law. Special appearance by Jeff.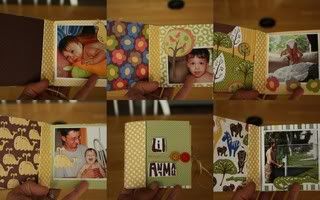 Looks like Picasa decided to crop my photo's as I was making the collages. Ah well.