I'm always on the lookout for ways to try and organize my life. For this reason, checklists really appeal to me
.
They also speak to the rule follower in me. Because deep down I'm a huge prissy rule follower. And checklists make me feel like I've broken the rules if I haven't done everything on them.
As I was surfing around on the net a couple nights ago, I stumbled on a site called Motivated Moms. I would link to it but I don't know how to. Feel free to educate me on how to do this.
Moving on, I came across this site. It has a downloadable calendar that spells it all out for you. Hell ya! Here's my $2, thanks PayPal!
It's pretty plain jane though, so I decided to fancy it up with some paper and whatnot, glued some magnets onto the back and voila: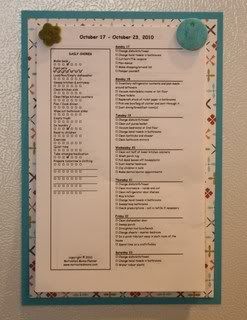 And since this is a crafty kinda post, I also wanted to share the page I made last night of my little bundle of awesomeness, Josh.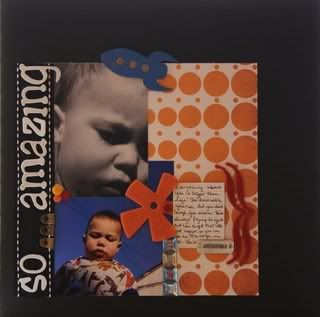 I'd just like to tell Jess, I tried to make it bigger but it just ended up cutting off half the picture. Sorry dude.
Anyway, thanks for looking at my craftiness!