Should've known by this face, what direction this day was going to take.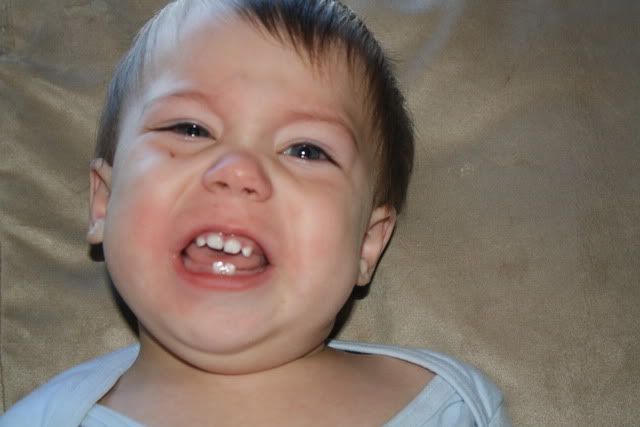 He turns the basket on it's side so he can reach up onto the higher shelves.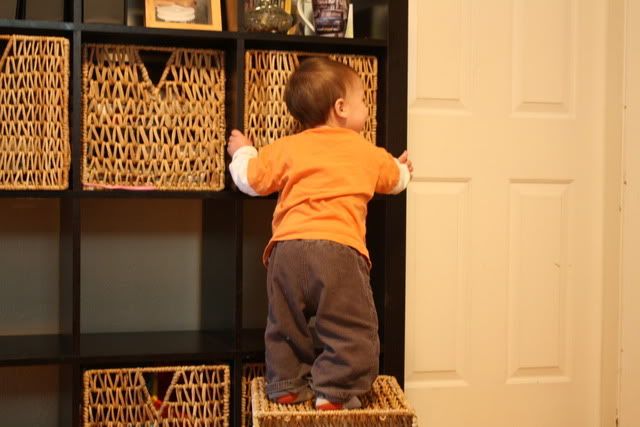 They're just wild.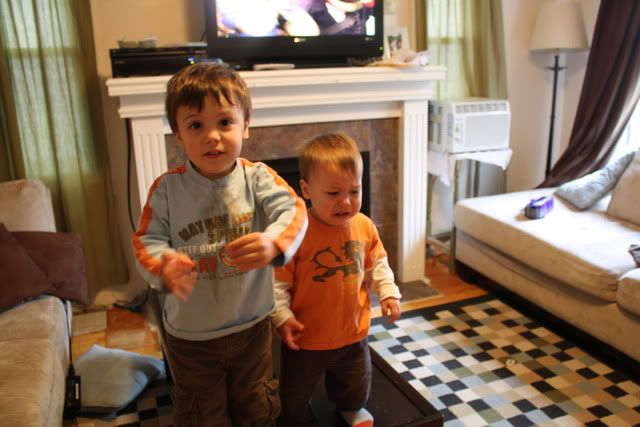 10 minutes on his own in my craft area. Free reign of the house privileges have been rescinded.
What do I even say to this. He's worse than a puppy.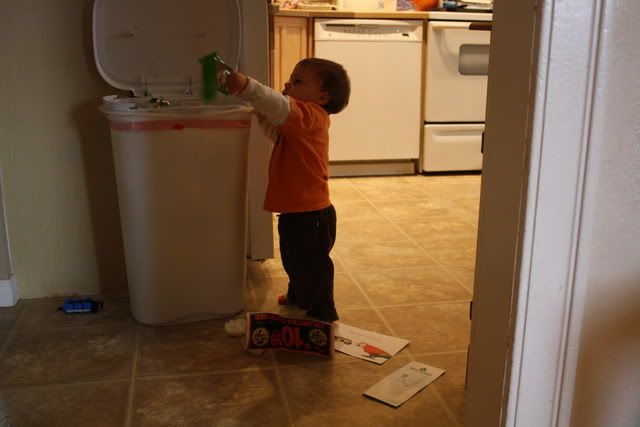 Please, please, PLEASE, let these teeth come through soon.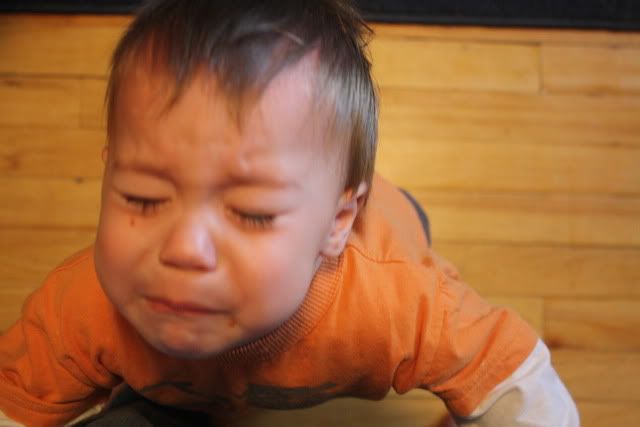 This should be me at this point, not him. Stick a fork in me.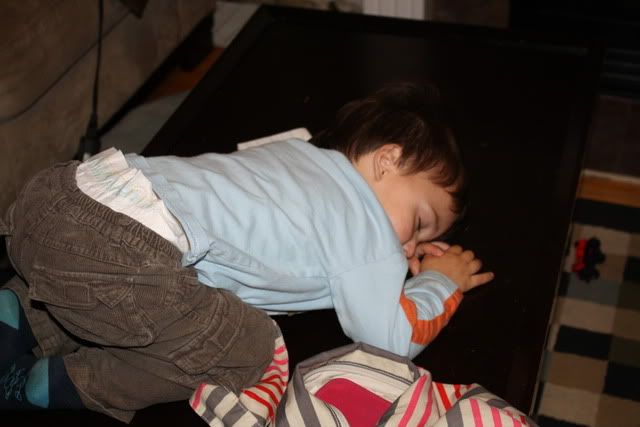 Thank God not every day is like today.